Press Coverage
New York Magazine, Best of New York
March 14, 2005

Open House of the Spirits

by S. Jhoanna Robledo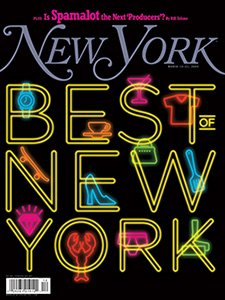 If your place just won't sell, maybe it's not the layout or the neighborhood. Maybe it's cursed.
The loft Corcoran broker Laura Denise Milkowski was representing last fall should've been snapped up. It was an airy space on a prime Soho Street, priced fairly at $4,500 a month. Would-be tenants came to weeks of open houses, but "they didn't like the energy," she remembers. "They'd walk in and say the place was off." Maybe it was, maybe it wasn't - but Milkowski covered her bets, consulting a healer [Sondra Shaye] who blessed and "cleared" the space....
We rented it in under a week
…."
In New York, where decades of drama are embedded in every wall, ritual cleansings to "purify" a space are important, says healer Sondra Shaye, who recently met with a group of Corcoran brokers to tout her services....